建设中...Under construction...
训练信息 Training Information
训练时间:每周日13:00-15:00(国定假日除外)
训练地点:上海市天通庵路168号近止园路室内篮球馆
Time: Every Sunday, 13:00-15:00 (Excluding national holidays)
Venue: 168 Tian Tong An Road, near Zhi Yuan Road
训练内容 Training's Contents
打球内容:2小时全场训练 Two hours trainings
热身:20 分钟 Warm-up: 20 minutes
全场训练和打球:100分钟 Training and Playing time: 100 minutes
姓名Full Name: Karen Yu 于湾湾
打球位置Position: 小前锋 Small Forward
身高Height: 168 公分 168cm
比赛服号码Jersey No.: 10
球队Team: 月亮队 Moonie
篮球座右铭Basketball Motto: 直到最后一刻也不能放弃希望,一旦死心的话,比赛就结束了。

初中时一直和小伙伴自娱自乐打球,高中在一次和校队的切磋中被教练看中招入麾下,自此开始两年的艰苦训练。大学最后一年和朋友参加了MELODY举办的5对5比赛,了解到恰逢月亮队初建,毅然加入,从2011年坚持至今。目前就职于CCDI从事设计工作,在月亮队管理组中主要负责训练等相关事宜。作为元老级队员,一路经历了月亮队的兴建与瓶颈,除了更加热爱打篮球之外,这支球队也成为自己难以割舍的一部分,希望在和小伙伴们的共同努力下,月亮队可以更加成熟稳定且走的更远。。。

Karen has been playing basketball for leisure with her friends since middle school. During one game against another high school team, she was selected by the coach to join the school team. Since then she has been training with the school team for two years until high school graduation. During her university years, she joined the 5v5 tournament organized by MELODY with her school friends and learnt about the formation of MELODY Moonie. She joined Moonie and has been with the team since then. Currently she work in CCDI as a designer and is part of Moonie's management team responsible in the team's training and other miscellaneous tasks. As a member who has been with the team for quite a long time, she has been through the ups and downs of the team. Other than having great passion for basketball, Moonie has already become part of her life. Hopefully with the support of the team members, Moonie will continue to get better and develop moving forward...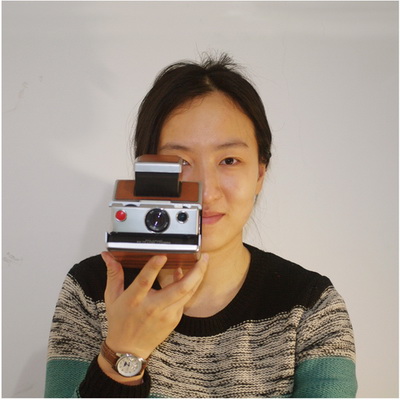 姓名Full Name: 晋楠(王芳)Nan JIN
打球位置Position: 小前锋 Small Forward
身高Height: 166公分 166cm
比赛服号码Jersey No.:
球队Team: 月亮队 Moonie
篮球座右铭Basketball Motto: 态度决定一切

很小的时候开始接触篮球,中学时曾被体育老师招至麾下,测完骨龄后被无情地丢进了数学兴趣小组,从此走上一条打野球的不归路。大学毕业后,由于没场地、没时间、没球友等各种原因不碰篮球很多年。很高兴今年终于找到了组织,并且有这么多热爱篮球的小伙伴。特别是看到妈妈级的队员带着女儿一起来打球,让我坚信篮球真的可以是一辈子的热爱。2015年4月,王芳加入了月亮队管理组团队,担任副队长,协助球队的运营和管理。

Nan got involved in basketball at a very young age. During middle school she was selected by her teacher to go through a physical test, but was not chosen to play in the professional team. Instead she was recommended to join the Mathematics interest group. Ever since then she has embarked on a road of no return playing the game of basketball. After graduating from university, due to the lack of resources, platform, team mates and time, she has not touched a basketball for many years. She is glad she finally found a platform with MELODY. She has met several lovely basketball friends here. Seeing a team mates who are mother and daughter playing together in the team made her realize basketball is possible for life. In 2015 April, Nan joined the Moonie's management team as Co-Captain, supporting the management team with the operations and management of the team.
建设中...Under Construction...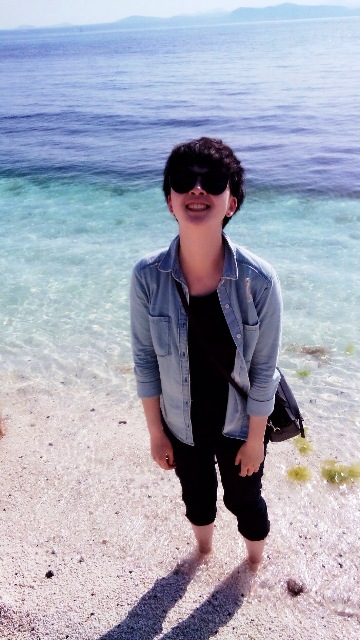 姓名Full Name: 蔡沂峰
打球位置Position: 小前锋 Small Forward
身高Height: 168公分 168cm
比赛服号码Jersey No.: 4
球队Team: 月亮队 Moonie
篮球座右铭Basketball Motto: NEVER SAY NEVER

大学的时候开始接触篮球,开始只是以领队身份组织学院女生参加学校的的篮球赛,在大家的训练和比赛中越来越喜欢这项运动,后来就成为其中的一员。大学五年和队友们一起训练比赛的是大学中最难忘的记忆。后来毕业来到上海工作,2013年在BBS上看到了melody的消息,热血沸腾的加入月亮队,开始了新的篮球之旅。在月亮队认识了许多朋友,也使的生活更加多彩。非常感谢如此棒的平台,让热爱篮球的女生能聚在一起,一起欢笑一起流汗,热血奋战。现在是一名建筑师,工作很忙,但怎么都要挤出时间参加周六的训练。篮球使我充满激情,我会坚持到打不动为止。

I started playing basketball in university. At that time I joined the women's basketball team as the team manager organizing players to join the university's basketball tournament. I grew to like this team sport as I got involved in the training and games, and eventually became a player of the team. Playing basketball with my teammates in university for five years has become the most unforgettable memory. Upon graduation I came to Shanghai for work. In 2013 I saw a post by MELODY and has been part of the Moonie since then, starting a new basketball journey. I have met many new friends here and life became more colorful ever since I joined the team. I am very thankful for this platform, allowing female ballers who enjoy this sport to gather, play, enjoy and have fun together. I am working as an architect. Although work is very busy, I still make the effort to allocate time to attend the team's training. Basketball is my passion and I will continue to play as long as I could…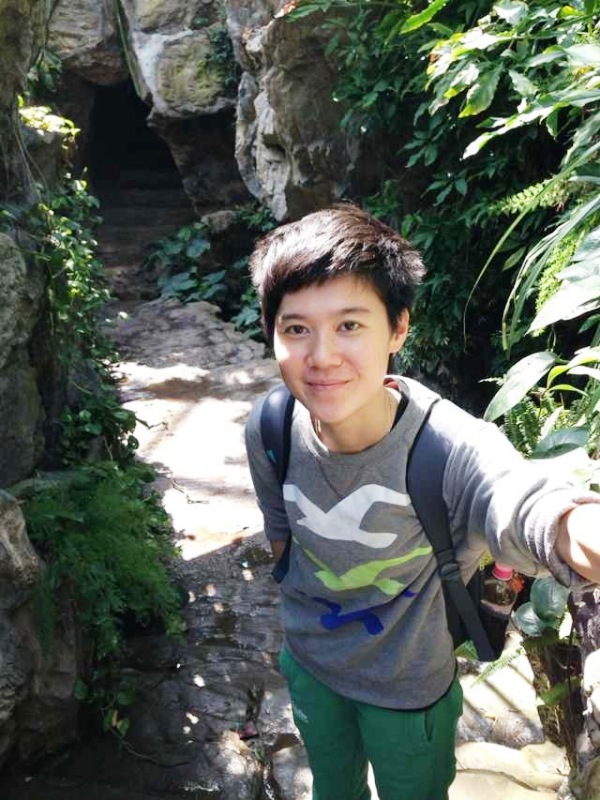 姓名Full Name: Sunny 孙笠
打球位置Position: 中锋 Center
身高Height: 173公分 173cm
比赛服号码Jersey No.: 23
球队Team: 月亮队 Moonie
篮球座右铭Basketball Motto: No matter how hard it is,just keep playing basketball.

因为受到父亲身高的遗传,从小就热爱篮球;从初中起就加入校队并开始了篮球生涯。后来一个人来到上海念大学,从而慢慢的减少了练球次数。工作以后经常想起年少时训练的时光,有一天在微博上关注了上海MELODY上海女子篮球俱乐部,并与负责人取得了联系。开始加入了月亮队的篮球训练,并和一群对篮球有着狂热感情的小伙伴们开始了每周的练球。以后的每一次训练,每一次比赛,都会让自己的球技和队友之间的配合有了很大的提升。非常感激MELODY这个很棒的平台,可以让一群深爱篮球的女生在一起训练。目前是Apple Online Store的一名销售人员,虽然每天工作繁忙,但还是会坚持每周训练的出席,希望可以把对篮球的那份激情也同样放在工作中。从始至终,最爱的球星依然是阿伦.艾弗森,希望自己能够像答案那样活的与众不同。

Inheriting my dad's height, I have loved basketball since young. I started my basketball journey since I joined the school team in middle school. After graduating from high school I came to Shanghai alone to start my university life. Since I did not find any platform to play, I have reduced the frequency of playing basketball since then. I often thought about basketball after working hours since I started my professional career life. One day I noticed MELODY's Weibo and got in touch with the club. Since then I have part of the Moonie team and have been attending the team's training every week with my teammates who are all passionate about this team sport. I continue to improve my basketball skills at every training session and game. This also helps me to work on the team work with my teammates. Thanks to MELODY for providing this great platform for us to play and train together. I am currently doing sales at the Apple Online Store. Although work is busy every day, I still persist to attend the team's weekly training. I hope to put the passion I have for basketball to work as well. I've always admired Allen Iverson, and hope that I will have a life that is different from the rest…

姓名Full Name: Yuki 王雨樵
打球位置Position: 大前锋 Power Forward
身高Height: 171公分 171cm
比赛服号码Jersey No.: 11
球队Team: 月亮队 Moonie
篮球座右铭Basketball Motto: 永远不要说你已经尽力了!

篮球启蒙于老爸的熏陶和影响,2012年通过好友介绍认识了MELODY月亮队。凭着对篮球的喜爱,加入了这个女篮组织,与一群志同道合的伙伴尽兴的打球尽情的玩乐。在一起两年多时间,大家经历了很多,结实新朋友、泪别老队友,不时的聚会交流,场内外的交手,朋友圈的互动,点滴回忆皆是回味无穷,希望这个对篮球无比热爱的大家庭能够茁壮成长,走的更远,越来越'疯趣。

My basketball journey started young as I got the influence from my dad. In 2012 I go to know about MELODY Moonie through a friend. With my love for basketball, I decided to join this team to enjoy this team sport with other teammates who have a similar passion. I have been with this team for over two years. We have been through a lot; meeting and getting to know new teammates, seeing teammates leave, and taking part in team socials and attending friendly games, etc. Time with my teammates here has been creating great memories for me. I hope that this team will continue to grow and develop with the love of basketball from everyone in this family.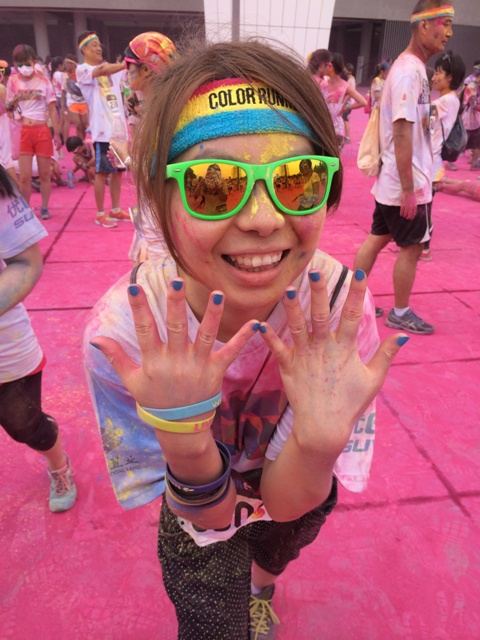 姓名Full Name: Crystal 谈洁(小牛牛)
打球位置Position: 得分后卫 / 小前锋 Shooting Guard / Small Forward
身高Height: 162公分 162cm
比赛服号码Jersey No.: 12
篮球座右铭Basketball Motto: 生命不息,篮球不止。

接触篮球是在一次很偶然的机会,小学二年级参加学校运动会,莫名得了年级第二名。篮球队老师因此找到我问我愿不愿意打篮球。当时的想法是老师说的都得照做,于是欣然答应了。后来就这么一发不可收拾地爱上了篮球。不在乎训练有多么辛苦,不在乎自己受了多少伤,也不在乎牺牲了多少个周末。遇见MELODY,是牛牛最大的幸运。对篮球的激情再次点燃,对篮球和生活的认识也更深刻。或许有一天牛牛会因为生理上的老态而放弃篮球,但在精神上永远不会背弃MELODY的姐妹们教会牛牛的积极乐观和坚持执着!牛牛只希望MELODY和篮球能陪伴她走过尽可能多的人生岁月,有了它们,牛牛不再畏惧任何困难!

Crystal was firstly selected as a basketball player at primary school only because she was proved to be a good jumper in a school sports event. This was how Crystal's love story with basketball started and continues until today. Regardless of the injuries she had or how tough training was, she still loved this game. Crystal feels lucky to get to know MELODY. Her passion for basketball was rekindled. It is MELODY that makes Crystal understand and experience the real meaning of happiness and persistence. There may be a day when Crystal is too old to play, but there won't be a day when Crystal forgets MELODY's spirit. Hopefully, Crystal can go as far as possible with MELODY.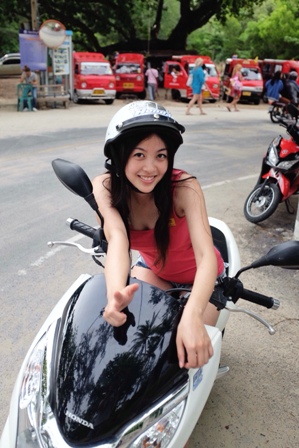 姓名Full Name: Sia Qian 钱惠青
打球位置Position: 小前锋 Small Forward
身高Height: 167公分 167cm
比赛服号码Jersey No.: 22
球队Team: 月亮队 Moonie
篮球座右铭Basketball Motto: I will be better.

Sia从初一开始打篮球,并且一个个地"煽动"大家一起打篮球,虽然大家都不是很懂,但就这么开始了,整个中学阶段就和一群女生每周体育课上打打篮球,乐在其中。很高兴在正式工作的第一年就遇到了MELODY,想要弥补高中、大学和研究生时代那"失落的八年"(没有场地、没有队友),也想再提高自己的篮球技术,或许还不算太晚。Sia目前在一家软件公司担任用户体验设计师,梦想成为一个优秀的插画师或平面设计师,能够被邀请成为知名品牌的合作设计师。

Sia played basketball since middle school. She invited a lot of girls to play basketball at that time. Though they did not know much about basketball, they began playing and enjoyed themselves very much. She feels so lucky to get to know and join MELODY after her graduation. She hopes to improve in MELODY. Sia is a user-experience designer in a software company now. She dreams to be an excellent illustrator to be invited to design for different famous brands.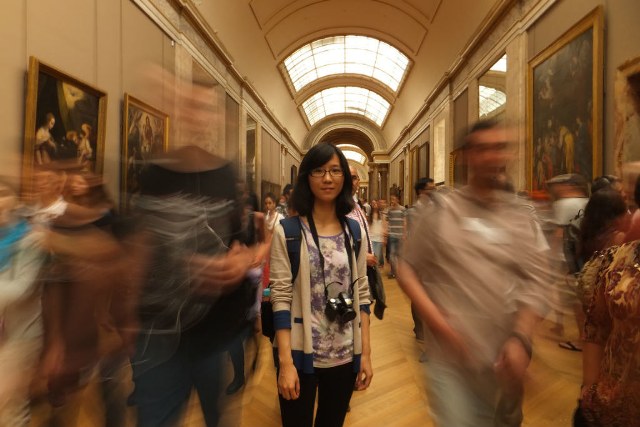 姓名Full Name: Rena(菜农)杨璨榕
打球位置Position: 小前锋 Small Forward
身高Height: 169公分 169cm
比赛服号码Jersey No.:
球队Team: 月亮队 Moonie
篮球座右铭Basketball Motto: 每天进步一点点
最开始打篮球是在高二,当时正好看完灌篮高手,中二少年幻想着能在篮球界打开一扇新世界的大门(成为像樱木那样酷炫的角色)。这个动力推动着我开始训练并喜欢上这项运动,后来因为各种原因在高三毕业以后就逐渐荒废了。现在想来,当时推动着我开始喜欢打篮球的原因,除了在灌篮高手中所展现的这项运动本身的魅力外,还有就是湘北中队员之间满满的友情和默契,大家互相帮助和激励。这也正是我在进入Melody后所感受到的,不仅仅有专业的技术指导,更多的是小伙伴们的鼓励和支持,希望今后能和你们走的更远。

I started playing basketball when I was a junior in high school. I just finished watching Slam Dunk, which greatly influenced my basketball life. I dreamt to be someone cool like Sakuragi being part of this team sport. This motivated me to start training and eventually fell in love with basketball. Later on for various reasons, upon graduation from high school, I stopped getting involved in basketball. Thinking back, other than Slam Dunk, the other reason that made me fall in love with this sport is the friendship, team work, and support among the players of the team in this Japanese anime. This is something I felt ever since I joined MELODY. Not only do we have a platform to train our basketball skills, I appreciate the kindness and encouragement I have been receiving from my teammates the team. I hope to keep improving in the team and that the team continues to develop and grow…
建设中...Under construction...
问/Q:申请加入月亮队队需要什么条件?What are the requirements to join the Moonie team?
答/A:需加入俱乐部成为俱乐部会员后才能申请加入月亮队/One needs to become a club member first before one is eligible to apply to join the team. 打球经历Experience:业余打球三年以上或者半专业打球一年以下. Three years or more amateur playing experience, or less than a year's semi-professional playing experience;出勤率Attendance:出席70%以上的训练/年. Attend at least 70% of the training sessions/year;综合素质General Qualities:符合球队文化,遵守球队章程. Adhere to the team's culture, abide by the team's policy.

问/Q:短期在上海的人可以参加吗?Can I still apply if I am only in Shanghai for a short period of time?
答/A:为了保持球队训练的系统性和稳定性,我们要求至少一年内会留在上海并能按时参加球队训练的人,才有资格申请加入球队。To ensure the quality and stability of the team trainings, we require candidates to be based in Shanghai for at least one year. Those who can commit to the team trainings for at least a year will then be considered to join the team.

问/Q:我符合了加入月亮队的条件,但有其中一个(出勤率)因为工作关系无法保证,月亮队是否会考虑?I reach the requirements to join the Moonie team except for the Attendance requirement due to the nature of my job, will the Moonie team still consider my application?
答/A:正常情况下我们优先考虑能符合加入球队所有条件的新人,但由于我们的队员们大部分是上班族,所以如果有这样的特殊情况,我们欢迎你申请但需要在其他方面更加努力。最终是否会通过申请由月亮队管理组决定,最终解释权归月亮队管理组所有。Normally we have preference over candidates who are able to reach the requirements to join the team, however as most of the players are working professionals; we welcome you to still apply even if you are unable to reach the Attendance requirement. However, we do expect you to work harder on the other areas as a player. The Moonie Management Team reserves the rights to decide whether a candidate's application is approved to join the team or not.

问/Q:我现在在另外一个(在上海或者其他城市)女子篮球俱乐部(或者校队、自发组织的球队等)的队员,但因为太热爱篮球了,想找更多机会打球。请问MELODY能接受同时在别的平台打球的新人吗?I am currently a member/player of another women's club/team in Shanghai (or other cities); however, because I love playing basketball so much, I would like to find more opportunities to play. I would like to know if MELODY accepts candidates who are are members or players in other clubs/teams?
答/A:我们非常欢迎所有喜欢打球的女生来加入我们的大家庭(即使也在其他平台打球的伙伴们)。但我们会要求一旦决定加入我们的俱乐部或者球队,你需要遵守俱乐部(和球队:如加入球队)的文化、要求及制度。We welcome all female ballers to join our big family (despite the fact that you are also playing in other teams/clubs). However we do require you to adhere to our club and team's policies and playing culture once you decide to join us.

问/Q:请问训练有什么着装要求?What are the attire requirements for the training session?
答/A:尽量不佩戴各类饰品,穿适合打球的装备和球鞋。Avoid wearing accessories (bracelets, watches, etc), and wear a gear suitable for basketball and basketball shoes.

问/Q:请问月亮队的比赛频率是?How often does the Moonie team play against other teams?
答/A:一般我们一个季度(3个月)中会安排1-2场比赛。Usually we will play 1-2 games per season (3 months).

问/Q:请问月亮队的比赛出场安排是怎么样?How does the Moonie team arrange the name list for games against other teams?
答/A:主场的比赛,每个人都可以参加,但如果人数超过14人,我们会根据每个人的名字首字母安排大家进入比赛场记名单,这个是每个人轮流的,加入球队后就会知道。客场比赛,我们是按照大家的出勤来排列的,前12位进入比赛名单。(前提是必须当季度满四次训练)For home games every Moonie player gets to play, however, if the number of available players is more than 14; we will arrange based on the first letter of our players' names. The other players who are not in the list of 14 players will be arranged to support organizing the game (timer, photographer, etc). We will arrange all players to take turns supporting home games. You will find out when you join the team. For away games, we will arrange the name list based on attendance. (Minimum attendance to 4 training session that season).

问/Q:请问月亮队是怎么记录出勤的?How does the Moonie team record attendance?
答/A:平时的训练,我们的考勤计算方式分为按时出席1分(按时出席的标准是6点前换好准备加入热身),30分钟内迟到0.8分,30分钟后迟到0.5分,事假0.1分,无故缺席0分。如果大家有事情需要请假的,需要提前向管理组提出请假申请。For our training sessions, we record 1 point for being on time (ready to train/do warm up exercises before 6pm), 0.8 point if you are late within 30 minutes, 0.5 point if you are late for more than 30 minutes, 0.1 point for absence with notice, and 0 point for absence without notice. If you have to miss a training, please inform management in advance.

如有其他问题(未被列在上面),请邮件给我们。
If you have a question (not listed above), please email us your question(s).